Ruth Bader Ginsburg's death is a deep loss for our country. Her legacy of progress on women's rights and gender equality is immense. I wanted to craft something special as a tribute to her important work, and an art nouveau style watercolor painting with emblems from her life was what I decided to create.
I've made this painting available on art prints and also on many Society6 items plus items on RedBubble.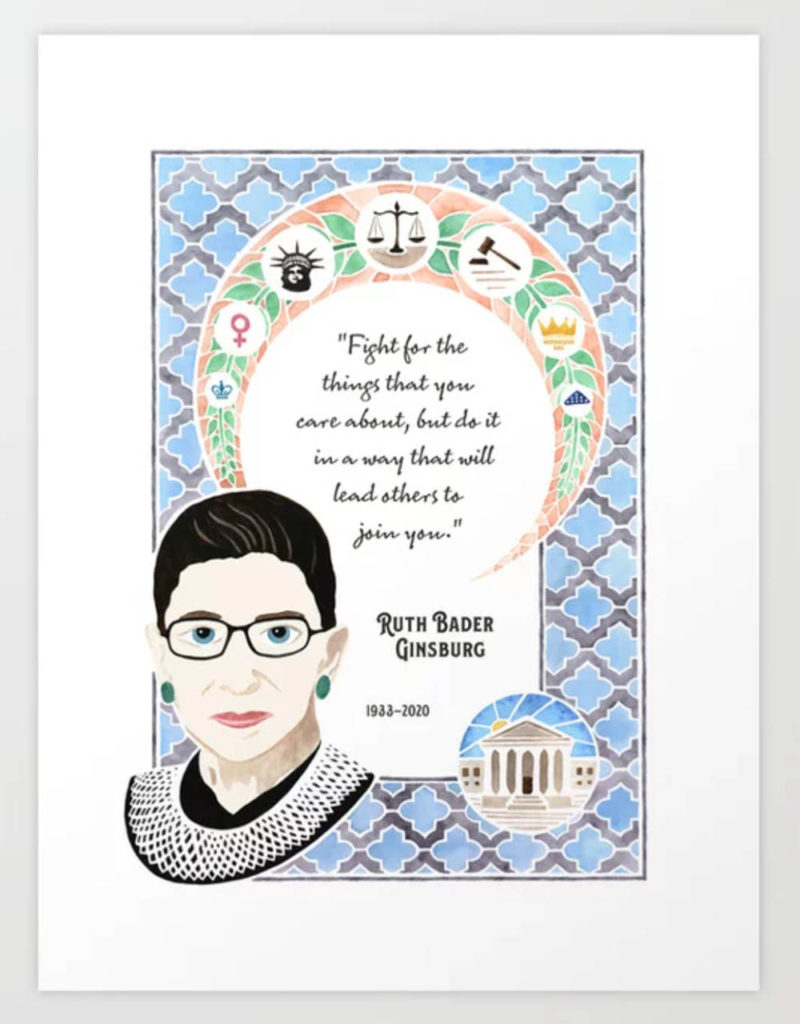 RBG Art Print on Society6: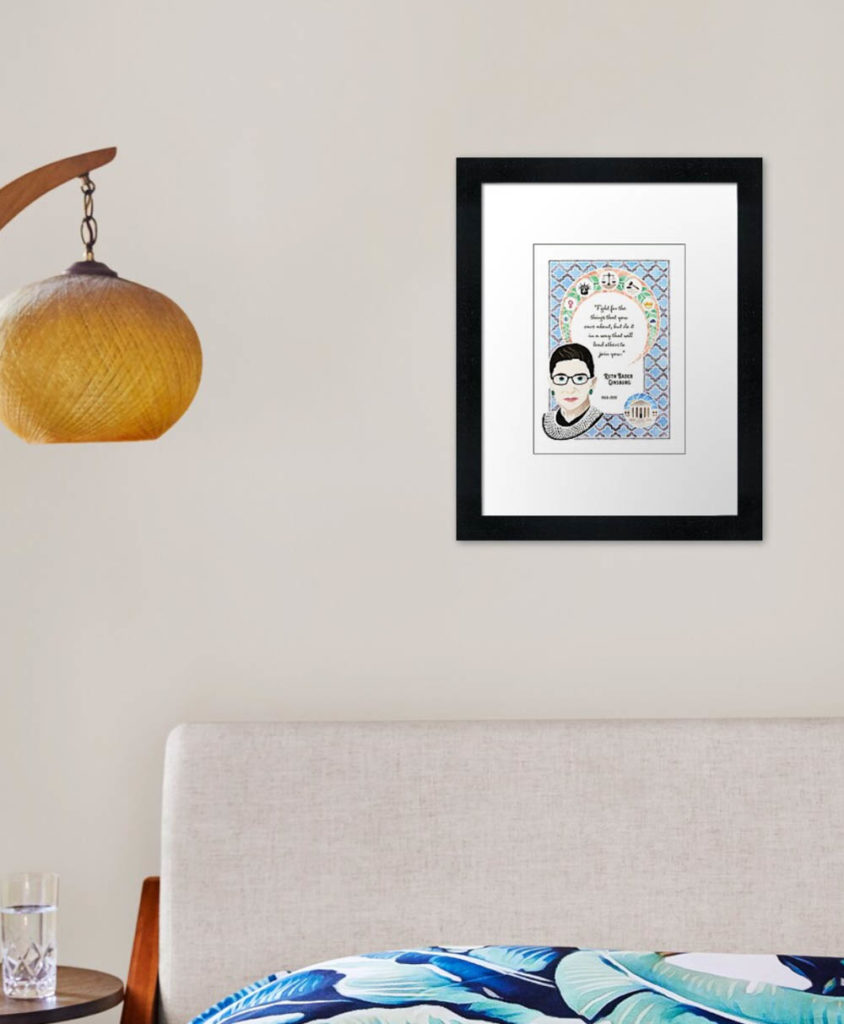 This print is also available on other Society6 items as well, plus also a variety of items on RedBubble!
I researched Ruth Bader Ginsburg's life and planned for each emblem in the arc over her head to have a special meaning:
Nearest to her head is the symbol for Columbia Law School, which is where she received her law degree.
Next is the symbol for women, indicating both her difficulty in getting hired after law school due to her gender, and for her important legal work on cases making progress for gender equality in our society.
Next is the Statue of Liberty, symbol of the ACLU to represent her time as a board member and counsel with that organization.
The next symbols of the scales of justice and gavel highlight her work as a Justice with the Supreme Court of the United States.
Her crown and "Notorious RBG" status and popularity are next, for her bold and notorious dissents and opinions.
The final symbol is the folded flag, symbol of the Arlington National Cemetery where she is laid to rest.
The laurel wreath which is woven behind the main symbols, is itself a symbol of honor and achievement.
Here's how this special project looked as I was painting it, some of my work-in-progress photos from behind the scenes: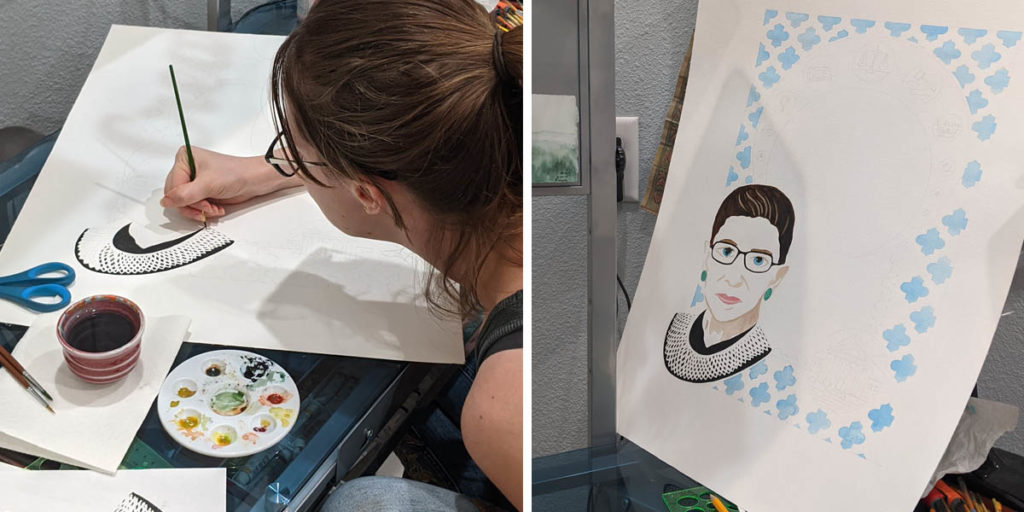 Painting the details on her special lace collar was the most challenging aspect of creating this piece. The quote from RBG that I selected for this piece is "Fight for the things that you care about, but do it in a way that will lead others to join you."
I hope that you enjoy my tribute watercolor painting. My favorite item is the hardcover journal, which feels right for carrying on RBG's legacy by writing down plans to change the world and start a revolution toward more equality and justice for all people.