I missed the start of January, but am posting this just in time for the Year of the Tiger for Lunar New Year, which my #ArtCat definitely is excited about. I hope 2022 is off to a great start for you. What are your top goals for the year? I am particularly excited to paint with some new shimmering watercolors with iridescent flecks which are a newer item on my supply shelf.
January Comic
Animals inside and outside at my house only make pun-filled New Year's Goals, at which they all seem to be succeeding. Also, that evil wild bird really does watch me plant seeds and then come and eat the seeds as soon as I leave…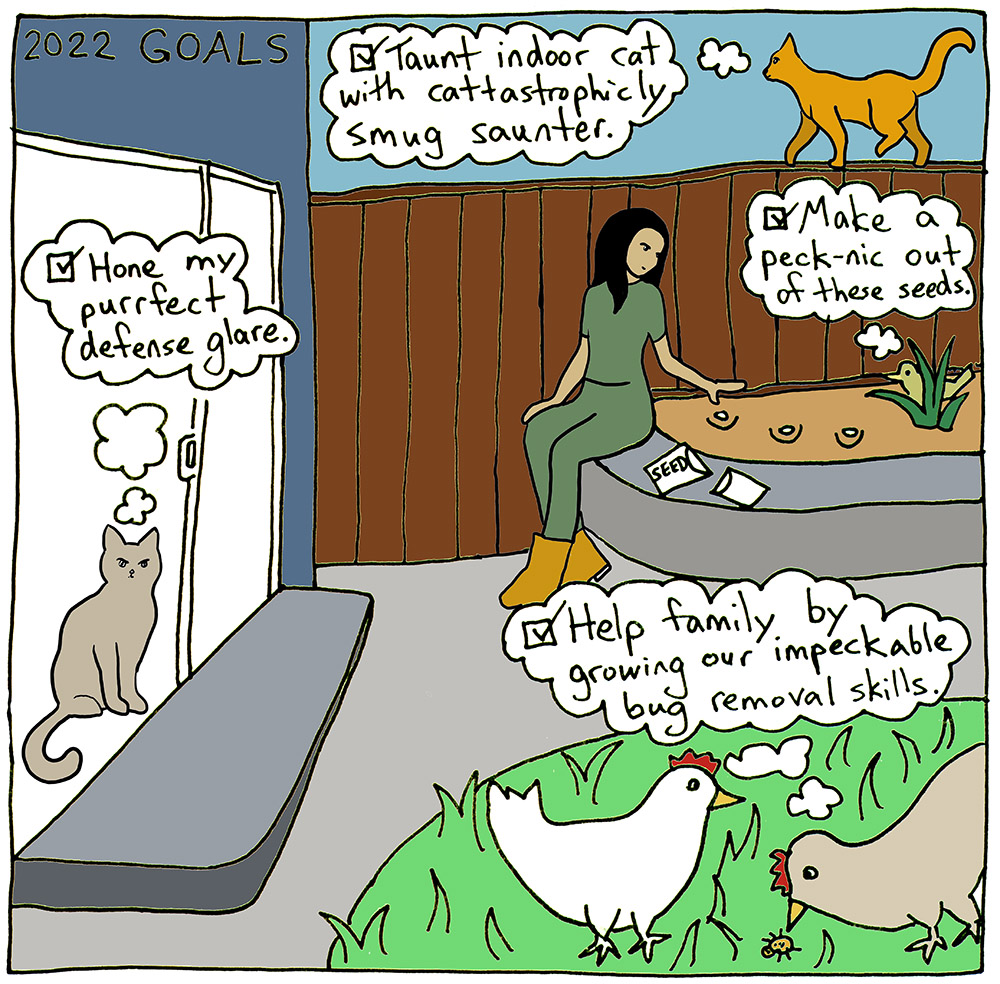 New Art
B'nai Mitzvah watercolor painting commission for the parashah Ki Tisa. This is a 12″x16″ painting placed into a 16″x20″ frame. It was such a pleasure to work on this painting, which features Mt. Sinai in the background, the two tablets of the Ten Commandments, and the Tabernacle.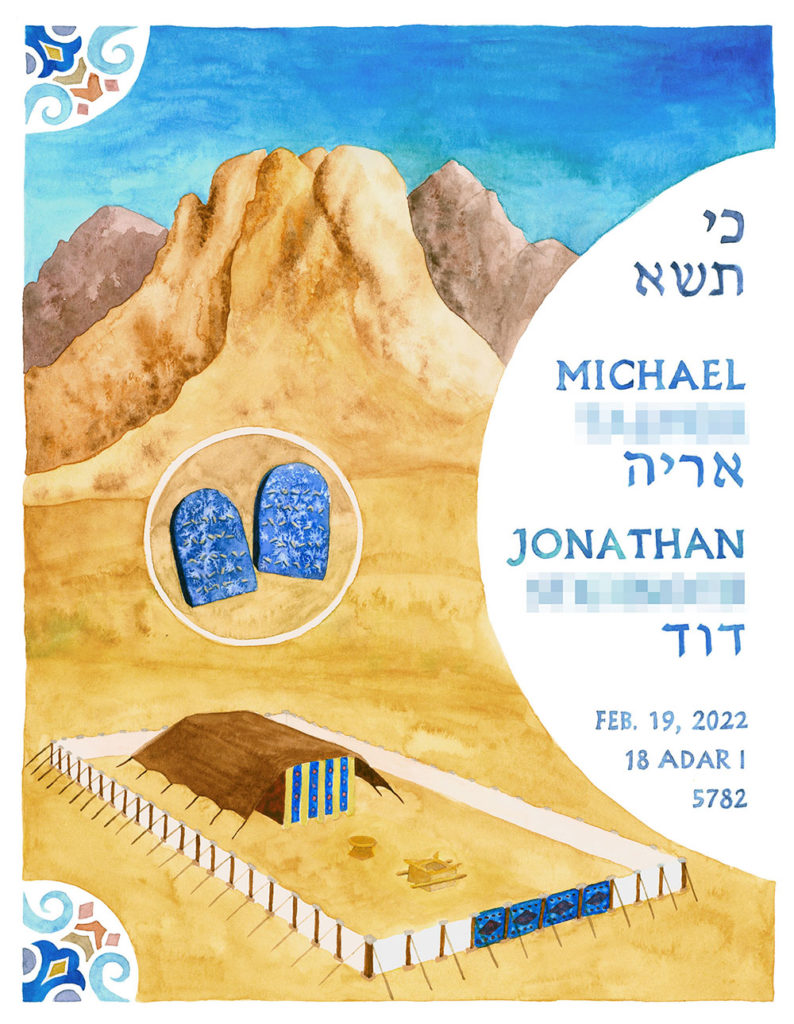 The research behind painting the details of the tabernacle and the tablets was particularly interesting. Did you know that in the Torah text the way that the tabernacle building is built is ultra-specific down to the exact materials and exact number of columns and even more details such as where to use silver, gold, and bronze? I used little dabs of some of my iridescent metallic watercolors to represent the correct metals indicated in the text.
In addition, I never knew previously that the tablets of the Ten Commandments are referred to as being made of blue stone. The Hebrew text is sometimes translated as sapphire but is more commonly understood to better translate as being made of lapis lazuli – a blue stone. So that's why the two tablets are blue in my watercolor design!